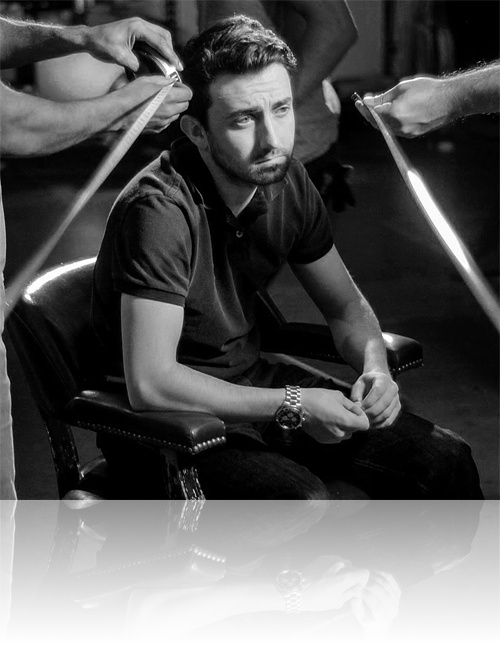 Born in Lisburn, Northern Ireland, filmmaker Jack Walsh graduated from Friends' School Lisburn in 2011 with A-Levels in Business Studies, Moving Image Arts and Information Communication Technology. In 2011, Jack wrote, directed and scored his first short film, 'Cannon Fodder', which got him accepted into the New York Film Academy's hands-on filmmaking program. He is currently studying at their Los Angeles campus for a Bachelor of Fine Arts degree in Filmmaking and will graduate this December.
An avid fan of musical theatre, Jack has many stage credits to his name. These include: "Murdoch" in Titanic: The Musical, "Marius" in Les Misérables, "Action" in West Side Story, "The Arbiter" in Chess: The Musical and "Ralph Rackstraw" in H.M.S. Pinafore, amongst others. Shortly before attending the NYFA in 2012, Jack received his Diploma in Musical Theatre (DipLCM) from the London College of Music. He believes his experience in theatre acting & singing has greatly helped him with directing actors.
Jack has composed the soundtracks for all his projects to date and recently completed a musical short film entitled "Not Another High School Musical" which he wrote, directed, composed and starred in.
His recently completed his latest short film, "Grace". Set in troubled 1979 Northern Ireland, Grace is the story of an introverted Catholic teenager who attends a cross-community weekend and falls in love with an outgoing Protestant girl. However, when their forbidden relationship comes into contact with the treacherous outside world, they are both faced with potentially tragic consequences.
| | |
| --- | --- |
| Cannon Fodder | Writer · Director · Composer |
| Out Of Focus | Writer · Director · Actor · Composer |
| Over The Limit | Director of Photography |
| The Players Vol. I | Director of Photography |
| The Players Vol. II | Writer · Director · Composer |
| Bathophobia | Composer |
| Not Another High School Musical | Writer · Director · Actor · Music & Lyrics |
| Grace | Writer · Director · Composer |